{service.name}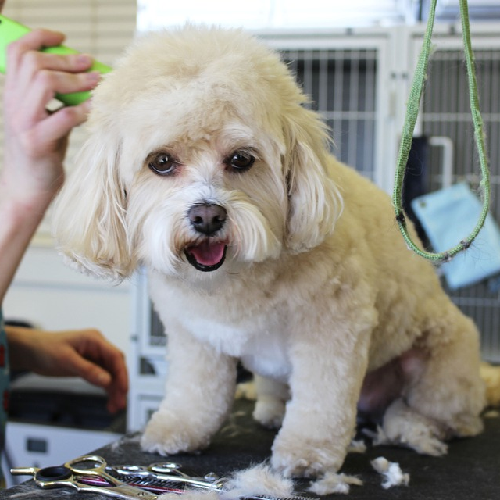 Grooming
Award-Winning One-Stop Pet Shop!
Book Your Grooming Appointment Here

Canine Carousel grooming salon will keep your pet looking good and feeling great! Every salon bath treatment includes a therapeutic hydro surge massage, cleaning of ears, nail trimming, and a complete hand drying by our pet professionals. Our therapeutic hydro surge massage bathing system penetrates the coat for a deep thorough cleaning.
To see some of our happy clients, check out our grooming gallery page here.
Our professionals are also happy to accommodate any special request such as filing of nails and anal gland expression. Additionally, we offer a variety of shampoos catering to your pet's special needs, such as:
Oatmeal
Whitener
Hypoallergenic
Medicated
Deep Conditioner
Flea Shampoo
Pet styling takes place in the front of the salon where large viewing windows are located. Each of our stylists are trained to do all breed standards and excel in the art of hand scissoring. Our professional grooming services consist of the following:
Hand drying
Cleaning and plucking if needed of the ears
Anal glands expressed (Only if requested)
Nail Trimming
Hair Cut
Bow and Bandana
Spritz of fragrance (at your request)
NOW AVAILABLE ADD A SPA PACKAGE TO YOUR PET'S GROOMING
Straight Through Grooming
Straight through process gives you a peace of mine that your pet will not be crated. These pre-scheduled extra short visits are for your convenience. To keep your pet's visit between two to three hours. (Additional fee)
Dematting
Canine Carousel will no longer perform excessive brushing. Our professionals believe in giving your pet an enjoyable experience.
Pricing
Canine Carousel prices are subject to change and are based on the condition of the coat, temperament, and size of your pet. All telephone quotes are estimates and can only be confirmed after the initial examination of your pet's condition.
A-La Carte
Teeth brushing
Walk in nail trimming and filing
Cleaning of ears
Anal gland expression
Nail caps (rubber caps glued over existing nails)
Express brush out
Sign up for exclusive offers, information and updates!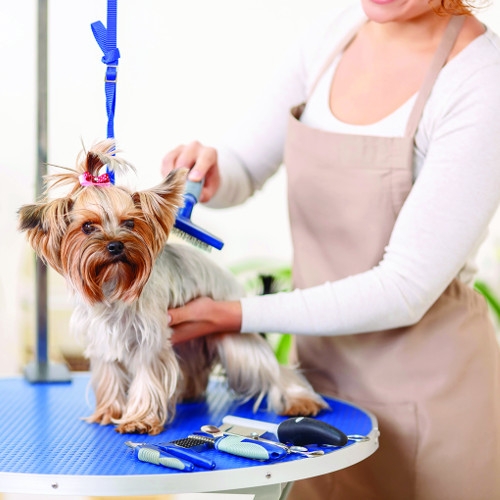 Refer A Friend, Get Rewarded If you refer a friend to our grooming services, both you and the friend will receive $5 off your next grooming appointment with us - it's a win-win! Not valid with any other discounts or...
Offered By: Canine Carousel Pet Boutique & Salon