About Us | Canine Supplies, Feline Supplies, Pet Spa Boutique, Grooming, Healthy Treats, Pet Food
Family owned and operated since 1977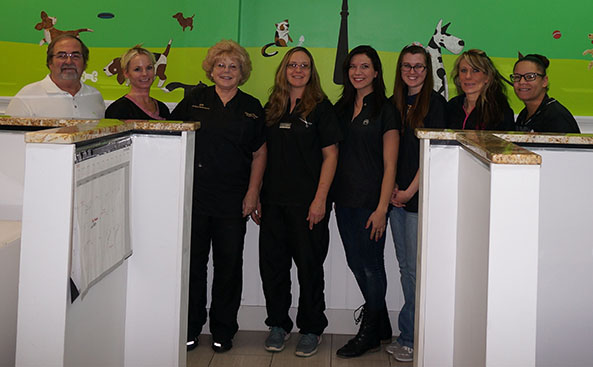 Welcome to Canine Carousel! We are a local business that has been family owned and operated since 1977. Our goal is to provide the best care possible for the dogs and cats that come in to our salon. In 2012, we decided to expand our business to Ashburn, Virginia and relocate our Herndon store to a more appealing location. At the same time, we expanded the business into a full-service Pet Spa Boutique, which now also carries retail pet supplies at both store locations. Our "one-stop-shop" offers grooming, supplies, healthy treats and pet food products that are all natural & holistic with proper nutrition and supplements for your pet's health and wellbeing.
We are staffed by professional pet stylists and offer the service your pet deserves in a spa like setting. We cater to most breeds of dogs and cats and, and are Veterinarian recommended.
Washingtonian Magazine-Top Grooming Salon/ Northern Virginia Magazine-Top Grooming Salon/ Recommended by Checkbook & Angie's List
Lil Lewis is a master stylist & former president of the Virginia Grooming Association for 5 years. Lil was featured on local channel WETA for her expertise on pet grooming and the rapidly expanding pet industry. Lil has also been an honorable guest judge in grooming contests. Lil and her award-winning managing daughters are all experts in their field, and excel in the art of hand-scissoring. With multiple years of experience, and a staff of equally highly-qualified expert stylists, we will treat your pet to a grooming that they will be proud to show off anywhere.
You'll wish that you were your pet!
Sign up for exclusive offers, information and updates!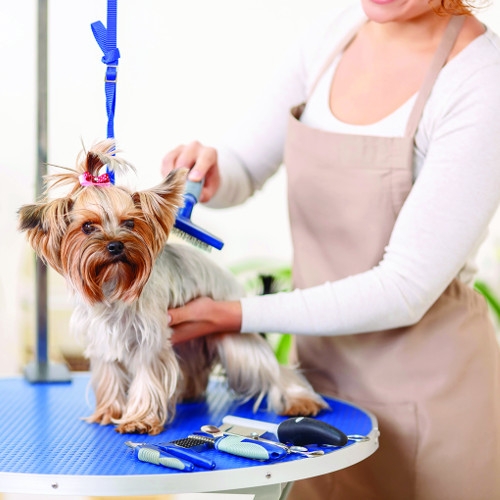 Refer A Friend, Get Rewarded If you refer a friend to our grooming services, both you and the friend will receive $5 off your next grooming appointment with us - it's a win-win! Not valid with any other discounts or...
Offered By: Canine Carousel Pet Boutique & Salon