{category.name}
This product catalog is a representation of the products we carry, it is not a full list of our inventory. If there is something you cannot find here, please stop by or give us a call. We just may have what you're looking for!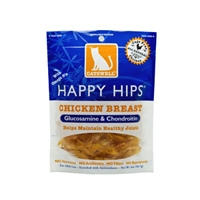 UPC: 884244000565
Manufacturer: Dogswell
All Dogswell products are made from premium, natural ingredients with one catch - unlike most food available for pets, Dogswell products come in a variety of functional formulas that are healthy for your dog. Give your dog something to wiggle about. Happy Hips is fortified with glucosamine and chondroitin to help maintain your dog's healthy hips and joints. The chicken breasts from cage-free chickens are raised without added growth hormones or added steroids and provide amino acids for muscle development and maintaining muscle tone. Vitamin E is an antioxidant rich essential fat soluble vitamin. Vitamin E keeps the connective tissues strong and prevents skin and muscles from losing elasticity.